Fast, Easy, and Reliable
Faxing

Right From Your Computer
No paper, fax machine, or telephone line required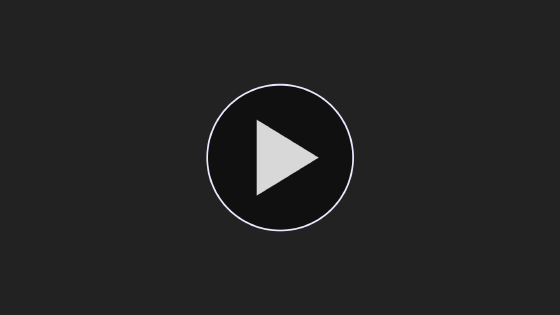 Attention Business Owners, Office Managers, and Employees!
Your company needs to fax… but did you know … slow and unreliable faxing costs your company thousands of dollars in lost productivity every year?
Just mentioning that something needs faxed instantly turns the task into a game of hot potato … or "who's the lowest on the org chart".
Some offices use the Short Straw Technique where one person is responsible for handling all of the faxes.
While others use the Wild West Technique where multiple people are responsible for handle faxing.
But the truth is …
Your fax productivity is only as good as the tools that you use.
And the problem is … nobody's making great fax tools today.
Even though faxing is important to your business … it's not important to BIG tech companies … who would rather be working on the next phone, app, or driverless car.
You're left with no good options and end up doing one of these three things…
You stick with your old fax machine or multi functional printer and just accept that faxing is slow, unreliable, and unproductive.
Or you try some expensive (old school) fax hardware that has to stay locked in your server room and can only be touched by your IT department because … if the wind blows the wrong way … the entire system comes crashing down and you're without faxing for the entire day.
Or you roll the dice with some "cheap" email-to-fax or web-to-fax solutions that … once you make the switch … ends up being slower, more unreliable, and less secure than what you had before.
Being in the fax business for over 25 years, we saw people struggle with these problems every day ... and instead of just sitting by and doing nothing … we decided to do something about it.
That's why we created 4-Sight Fax,
the fast, easy, and reliable fax software that's super secure
and will improve your team's fax productivity by 5x — guaranteed!
My patient care doesn't rely on 4-Sight Fax, but my practice does. I absolutely recommend 4-Sight Fax to any medical practices who want to save time and money. Dr. Ron Smith — Storybook Pediatrics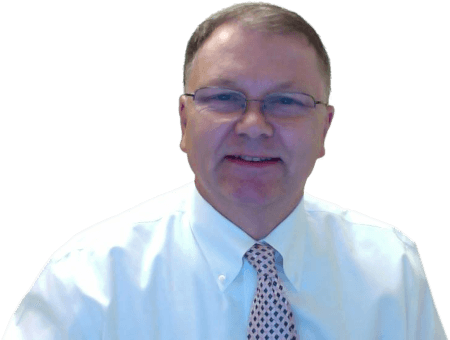 How Does It Work?
4-Sight Fax is a desktop app that runs on Mac or Windows
It can be used by everyone at your company — even if you have multiple employees, fax numbers, and offices.
Inbound faxes appear automatically in the app and can easily be saved as PDFs or copied to any app with a single click.
Outbound faxes can be created digitally from any file or print job — with no paper required.
You can be up and running in as little as 15 minutes and you can schedule the exact date the change will take place with zero downtime.
And the best part is … everything works with just an Internet connection.
No paper, fax machine, or telephone line required.
Get More Done
With Multiple Fax Lines
There's nothing more frustrating than having to urgently send or receive a fax only to find that your fax line is tied up and … to put things nicely … it's going to be awhile.
You see, with old school fax lines, you can only send or receive 1 fax at a time.
That means when the fax line is tied up, all of your inbound and outbound faxes come screeching to a halt, wasting your time and patience.
Not with 4-Sight Fax!
With 4-Sight Fax, you can send and receive multiple faxes at the same time using the same fax number!
You get the power of multiple fax lines, and the simplicity of never having to setup, manage, or even think about it.
That means you spend less time waiting on faxes and more time getting things done!
Never Lose A Fax Again
One of the most stressful parts of faxing is trying to keep everything organized and wasting precious time trying to track down that one fax you really need but can't find.
Maybe it's an outbound fax confirmation that you need to show to an insurance company or an inbound fax that you need for a patient authorization…
Searching for misplaced and unorganized faxes can drive you crazy.
But not with 4-Sight Fax!
With 4-Sight, all of your inbound and outbound faxes are organized in one place.
And with the power to search by date, subject, and fax number, you can quickly find that fax you've been looking for no matter who sent the fax or when it was received.
And because we keep the faxes for you for up to 10 years, you'll never lose a fax again.

Rock Solid Security
Did you know … not all encryption is created equal?
Most other companies don't encrypt faxes at all.
And if they do, it's the lazy type of encryption that still allows their employees (or even bad guys) to read your faxes.
At 4-Sight Fax, we do things a little differently.
We use the most secure public-private key encryption to keep your faxes safe.
That's a fancy way to say that your faxes are encrypted so securely that even we can't see them.
Only your employees can see your faxes.
And the best part is ... our super secure encryption is handled for you automatically, so you never have to think about it.
4-Sight Fax is ridiculously easy to use. I'm not a tech person, and I didn't need any training - it's that intuitive. I just like everything about it, especially knowing I can trust that it will work — every single time. Tina West — Dewart Gleason LLP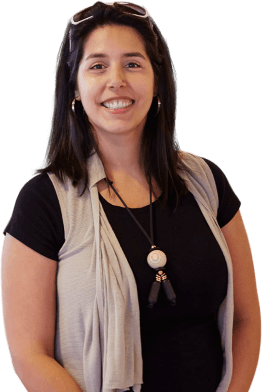 Fax Machines Are Welcomed
But Not Required
Do you dream of using a paperless fax system but just can't ditch that fax machine?
You could make a compromise…
Go 100% paperless and have employees complain when they need to quickly send a paper fax - but can't.
Or
Stick with your fax machine and continue to have to deal with paper overload.
Or
Pay for two fax numbers — one for a paperless system and one for a fax machine - which comes with all of the hassles of trying to manage two separate systems ... two separate bills ... two separate places where faxes can get lost ... and two separate headaches.

With 4-Sight Fax, you never have to compromise because you can use our 100% paperless fax software and your same exact fax machine that you use now.
They both share the same fax number — and any fax sent or received through the fax machine also appears in the software.
So all of your faxes are organized in one place and you don't have to pay for two separate systems.
Remember, a fax machine is never required to use 4-Sight Fax … it's only an option.
Get the best of both worlds ... a 100% paperless fax system and the ability to still use your fax machine with both working together seamlessly ... that's 4-Sight Fax!
Fax Experts At Your Service
If you're a small business, you probably don't have an IT department.
You just have "Aaron"

from accounting or "Sara"

from sales handle any computer issues that come up.
And even if your business does have an IT department, then you know they always have way too much to do.
Either way, it's safe to say that you don't have any fax experts on your team.
That's why with 4-Sight Fax, we instantly become an extension of your team giving you the fax experts

you never had before.
We work behind the scenes 24/7 for you to make sure everything is working properly.
We manage all of the pieces needed to make faxing work in our secure data center so you don't have to setup anything at your office.
The best part?
No meetings, salaries, or awkward water cooler conversations required.
Save Over $5,000 Per Year
You've heard the phrase, "Penny Wise, Dollar Foolish" right?
It means being short-sighted by saving a little bit of money on the little things while wasting a lot of money on the BIG things.
With faxing you can look at the cost of ink, paper, or even your telephone line and think ... we really need to cut down on those costs.
But those costs are just pennies.
Sure, they're nice to save on but they don't compare to the BIG DOLLARS that you might be missing.
Do you know the BIGGEST costs of faxing?
Your employee's time.
With your current slow and unreliable faxing system, it's costing your employees a lot of time.
Just think about it…
Having to wait at a fax machine to see if a 50 page fax was delivered successfully ... is a major waste of time.
And not being able to send or receive a fax because your fax line is already being used ... is a major waste of time.
And having to call another office to confirm they received your fax … is a major waste of time.
Those are just a few examples where 4-Sight Fax will save you major $$$. And it's easy to see the savings pile up.

5 Employees

$12/Hour

2 Hours/Week

That adds up to a saving of $6,240 every year!
2 hours per week is definitely on the low end … your employees should save a lot more time than that!
Even better, 4-Sight Fax saves you both pennies and dollars because with 4-Sight Fax you save on paper, ink, and telephone line costs ... AND the much bigger savings of your employees TIME!

Keep Your Fax Number
Lose Your Telephone Bill
When you switch to 4-Sight Fax, you can keep the same exact fax number you have been using for years without having to pay your telephone company for the fax number anymore.
And the best part is…
Our entire system is 100% optimized for faxing.
So you get the most reliable and highest quality fax lines, without having to pay the telephone company ever again.
4-Sight Fax makes handling inbound faxes a breeze. I can drag and drop directly into a patient's chart. One step. That's all, and it's done! Sirberina Jiles — Jay Medical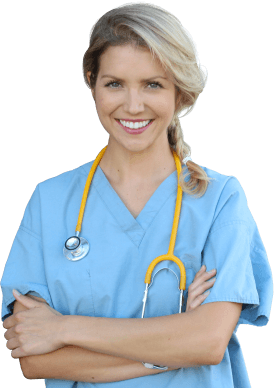 Personal Setup
Instant Support
Have you ever noticed that most Internet companies are difficult to get in touch with?
Sure, maybe they are helpful before you buy … but once you plunk down your cold hard cash, they seem to disappear faster than a shady street carnival.
That means you have to do all of the hard work to get everything set up.
And if something goes wrong or you just have a question … they'll brush you off with canned replies and links to their help articles which don't even address your problem.
It's like after you pay, you instantly go the back of the line while they go and chase the next customer.
Maybe it's because we were raised in the Midwest or maybe it's just the right thing to do but we give you the same great support before, during, and after you choose 4-Sight Fax.
For example, when you pick a plan below, you can schedule a day and time where we'll personally setup 4-Sight Fax for you, answer any questions, and even show you the best way to use 4-Sight Fax for your team's specific workflow.
This isn't something you have to do. Most people can easily get setup by themselves with our easy setup videos.
But we don't stop there…
Built right into the 4-Sight Fax app, we have 4 ways for you or anyone on your team to get help:
Chat

Screen Share

Email

Call
So if you have a quick question you can send us a live chat message right in the app.
If you need more help, we can instantly jump on a screen share where you can watch us work on your computer to fix the issue.
If you need to talk to someone, our telephone number is:
(888) 370-1060
And you can always email us at:
hello@4sightfax.com
Anyone on your team can us contact directly for support and it's included absolutely free with 4-Sight Fax!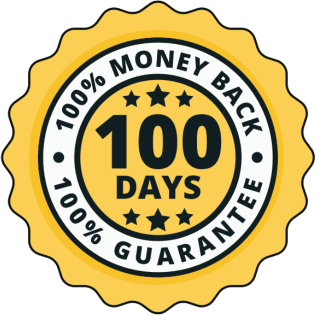 Maybe in the past, you tried another fax service and weren't satisfied.
Or maybe this is your first time even considering switching away from a fax machine.
Either way, we are confident that once you try 4-Sight, you're going to love it!
And you'll probably even wonder why you waited so long … at least that's what our customers tell us.
So to give you the confidence you need to get started today, we offer a 100 day, 100% Guarantee!
Try 4-Sight Fax for 100 days and if you don't love it, we'll give you a full refund - Guaranteed!
And we're confident you'll become our next happy customer just like Pamela…
We lost everything in Hurricane Harvey, but we didn't lose a single fax with 4-Sight Fax. That's reliable! Pamela Tezeno — Elite Woman's Healthcare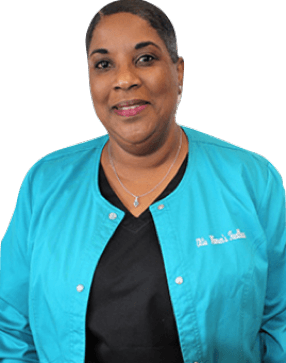 Every Plan Includes
Free Software
All of your users can use the Mac and Windows software for free on their computers.
Personal Setup
We'll personally help you get setup and show you how to use the app.
Instant Support
One click is all it takes to get instant support via live chat, screen share, telephone, or email.
Free Upgrades
You get new versions with the latest features and updates for free.
10 Years Of Storage
You can store up to 10 years of faxes for free!
Worry-Free Backups
You don't have to worry about anything because we automatically backup everything for you.
No Telephone Bill
We become the telephone company for your fax number so say goodbye to your old telephone bill.
No Suprise Overages
Never get a surprise bill for faxing too much.
Notifications
You can customize your own notifications including desktop, email, and SMS for both inbound or outbound faxes.
Contact List
Share fax contacts between all of your users and easily use them when sending a fax.
Caller ID
Know who is faxing you by seeing the caller ID name for each inbound fax.
Cover Pages
Use one of our templates or customize one of your own.
Print-To-Fax
Digitally turn any print job into a fax with no paper or printer required.
PDF-To-Fax
Drag and drop any PDF file into 4-Sight Fax to create a new fax.
Annotations
Add text or shapes to any outbound fax.
Digital Signatures
Digitally sign a fax document with your secure signature.
Receipts
Add a receipt to any fax that shows the date and who sent and received the fax.
Security
All faxes are encrypted so securely that even we can't see them.
Guarantee
Try 4-Sight Fax for up to 100 days and if you don't love it, get 100% of your money back.
Search
Quickly find any fax by searching based on the date, subject, or fax number.
Share
Easily share faxes with all your users, just a few users, or keep everything to yourself.
Auto Archive
Keep your inbox and outbox organized by automatically archiving old faxes.
Make 5x On Your Investment
Guaranteed!
Warren Buffet once said … "price is what you pay and value is what you get."
And that's the same mindset we used to create 4-Sight Fax.
If you don't believe 4-Sight Fax improves your team's productivity by over 5x the price that you pay, return it for a full refund.
You won't find any other fax service willing to make that promise.
Plus, it's easy to get started. Just pick a plan that works for you and press the Get Started button to begin setting up your account. If you aren't sure how many fax pages you'll use, we include unlimited faxing for the first 100 days so you can see how many pages you use. And with our "No Surprise Overages" guarantee, you never have to worry about a surprise bill for faxing too much one month. We always look at your average fax usage over the entire year and make sure your plan fits exactly what you need.
The Business Plan

is our

most popular plan

and includes 10 users, 2 fax lines, and 60,000 pages per year. It's perfect for companies who are ready to take control of their faxing by allowing up to 10 team members to send and receive up to 2 simultaneous faxes. Companies using this plan save over $10,000 per year.

The Enterprise Plan

includes 30 users, 8 fax lines, and unlimited pages. It's perfect for companies who have multiple offices and want to allow up to 30 team members to send and receive up to 8 simultaneous faxes. Companies using this plan save over $36,000 per year.

The Small Business Plan

includes 5 users, 1 fax line, and 18,000 pages per year and is perfect for small companies who do a moderate amount of faxing and are ready save time and money by allowing up to 5 team members to send and receive faxes. Companies using this plan save over $5,000 per year.
Most Popular
Business
$150/mo
We also offer a single user plan: 1 fax number, 1 fax line, 250 pages/mo for $30/mo
or you don't see a plan that's just right for you? Contact us to build one together!
Frequently Asked Questions
What happens after I press the Get Started button?
After pressing the Get Started button, you'll enter your credit card information into our secure webpage and then setup your 4-Sight Fax account.
If I switch my existing fax number to 4-Sight Fax, will my old fax system stop working immediately?
No, your current fax system will continue to work as is and during the setup process you'll be able to select the exact date that 4-Sight Fax will start working with your fax number with zero downtime during the transiton.
Can I get a new fax number with 4-Sight Fax?
Yes, during the setup process you can select your new local or toll-free fax number and it will immediately be ready to use.
How long is the contract?
Unlike other companies, we don't lock you in to a long term contract. Each plan is month to month because we are confident that you'll love 4-Sight Fax and we want to earn your business every month.
I don't know how many pages I use per month.
Don't worry, for the first 100 days, we'll give you unlimited pages so you can see exactly how many pages you use. Remember, you also get a 100 day, 100% money back guarantee so there is no risk to give 4-Sight Fax a try!